Trucking accidents are an unfortunate occurrence in Florida, and they can have severe consequences for those involved due to the state's location and infrastructure that sees a high volume of commercial truck traffic on major routes like I-75, I-95, and I-10. These accidents can occur from various causes, such as driver fatigue, distracted driving, speeding, improper loading of cargo, and equipment failure. Large commercial trucks' size and weight often result in severe injuries or fatalities in accidents.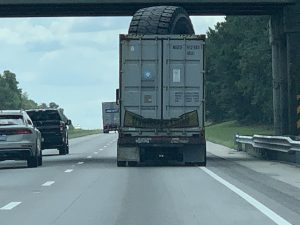 The Florida Department of Highway Safety and Motor Vehicles (FLHSMV) maintains traffic accident statistics, reporting 30 to 40,000 crashes each year involving commercial motor vehicles in Florida. According to their reports, the most common causes of commercial vehicle crashes in Florida are speeding, failure to yield right-of-way, following too closely, and improper lane changes.
Trucking accidents resulting in serious bodily injury and death often lead to truck drivers denying liability for the accident, making it difficult for victims to receive compensation for damages. Determining liability in such cases is complicated as multiple parties are often involved, including the truck driver, trucking company, maintenance personnel, and even the manufacturer in cases of defective parts.