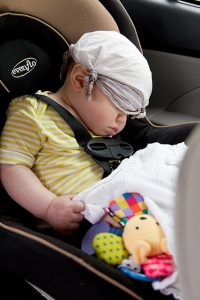 It's no secret that car accidents are one of the leading causes of death in children. Every 25 seconds, a child is involved in a car crash while riding as a passenger. Every day, around 500 children get injured in car accidents in the United States. However, when car seats are installed correctly, they can reduce the risk of fatal injury by 71% for infants and 54% for toddlers.
That's why it's so important to make sure your child is as safe as possible when traveling in a car. One way to do this is by using a child car seat. But with so many different types and brands on the market, it can be hard to know which one is right for your child. In this blog post, West Palm Beach Personal Injury Lawyer, Rp Foley, will discuss the different types of child car seats and what the Florida law says about keeping your children safe while in an automobile.
There are three main types of child car seats: rear-facing, forward-facing, and booster seats. Each type has its own set of safety features and is designed for a different age group.